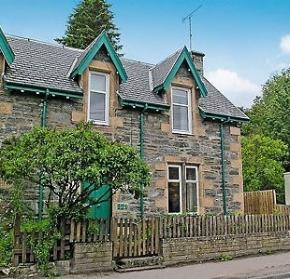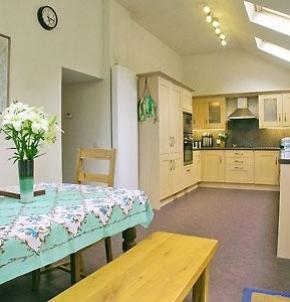 Welcome to Langside Cottage

Our cosy stylish 2 double bedroom self-catering cottage in the village of Kingussie, set in the heart of the Cairngorm Mountains, is the ideal place to make your holiday base. Whether you plan on exploring the rugged landscape by foot, motor, ski, cycle, boat or air, Langside will always give you a heart-warming 'welcome home' at the end of each exhilirating day. The cottage offers a comfortable and restful retreat for everyone from the intrepid explorer to the gentle wanderer. With ample space for entertainment, it also serves as a social base for friends staying close-by.
No matter the time of year, the Cairngorm Mountains always have something special to offer. From graceful stags on snow-covered peaks in winter, to enchanting shadows from April-shower clouds in spring, and from hills awash with shimmering heather in summer, to trees ablaze with reds, burnt oranges and ochres in autumn. Whether you plan to stay for a couple of nights or longer you'll soon realise that once you visit the Cairngorms, their wild beauty will call you back time and again.

Extracts from the Langside guest book:
"We loved everything about our holiday especially the house; it is beautiful" - guests from Devon
"A triple 'WOW' cottage, we'll be back" - guests from Midlothian
"What a wonderful house; so welcoming, beautiful fabrics and the kitchen is a joy to be in" - guests from Edinburgh
"Lovely cottage, very cosy and everything you need. Had a brilliant holiday" - guests from Gloucestershire


Images: Top - Kingussie in summer; Middle - Langside facade and kitchen/dining area; Bottom - Loch Cluanie in early spring